We are committed to making a difference and leaving the world and our community a better place.  We are always asking ourselves how can we do this in a more sustainable way.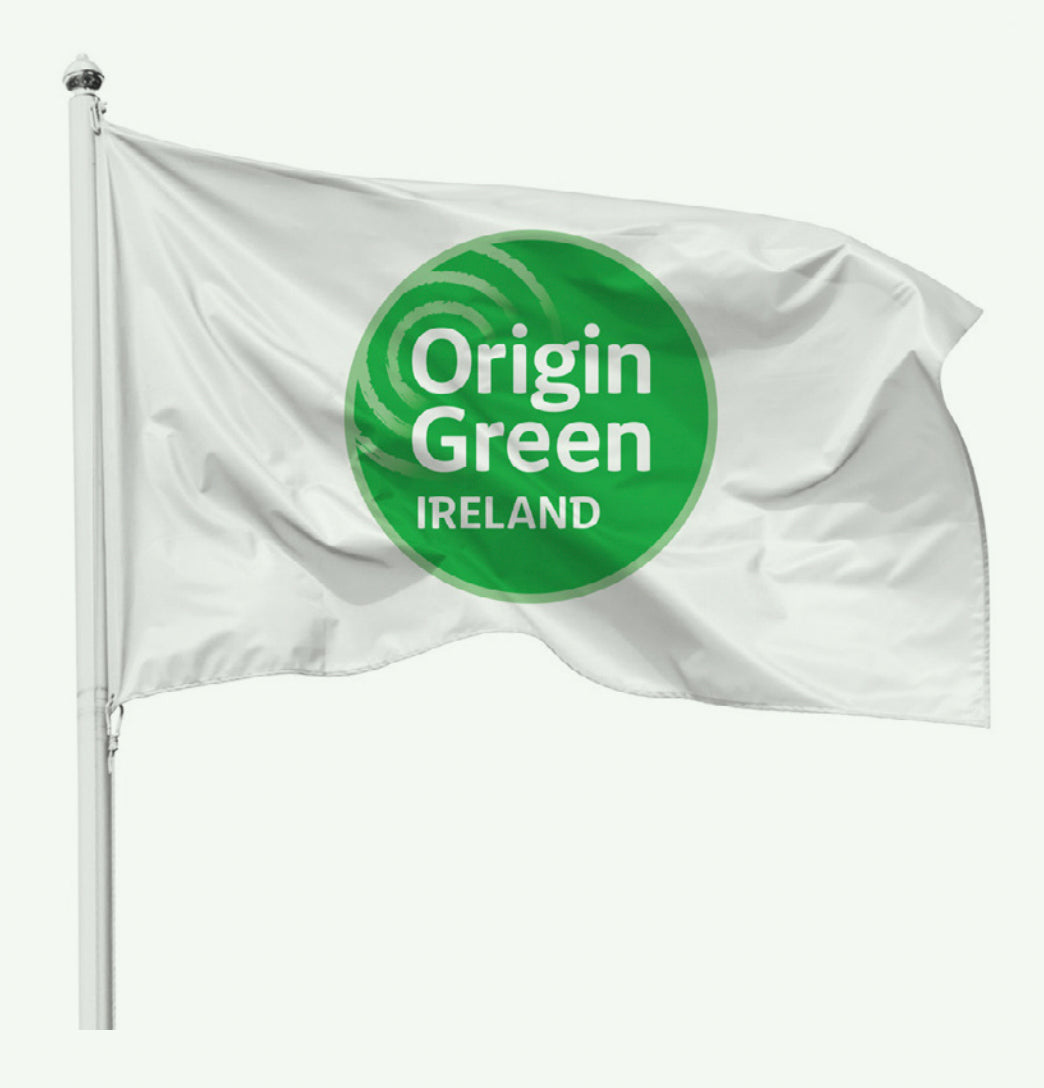 Origin Green
Velvet Cloud has been awarded Gold Membership for 2022 of Origin Green, the Bord Bia sustainability program. Origin Green is the world's only national food and drink sustainability program, and enables the industry to set and achieve measurable sustainability targets that respect the environment and serve local communities more effectively.
Velvet Cloud's sustainability goals focus on reducing energy consumption, finding and using more sustainable packaging options, reducing water consumption, increasing their contribution in their community and improving biodiversity. This award is a big deal for a small business like Velvet Cloud as it is only one of 53 Irish food companies with this Gold Status, and most of them are very large well-known companies.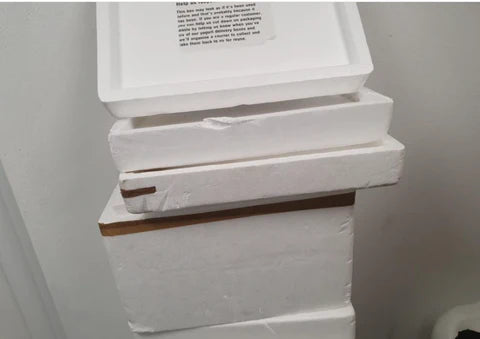 Help us reuse and recycle
To keep your sheep's yogurt and sheep's cheese fresh and chilled we have to send it out to you in an insulated box with lots of packaging. We recognise this is not ideal and are working all the time to find more sustainable options. 
What is working very well for us and for customers  is that we are taking back our packaging from our online customers, free of charge! Once you have collected six boxes, let us know, by email, text, direct message, or phone call and we will organise a courier to call to you and take them away. We weren't sure if this initiative would work, but its very clear that our customers really care about the planet, and we are getting boxes back every week. 
Biodiversity at Velvet Cloud
As farmers the land and our animals are very important to us. We believe we are only looking after the land for future generations, and so it is very important that we do everything we can to improve it. If you follow us on our social media, you will see the various things we do to increase biodiversity and the variety of flora and fauna around us. You will also see that we are blessed by an amazing selection of wild plants and animals and are in awe of what nature presents to us as we pass through every season.